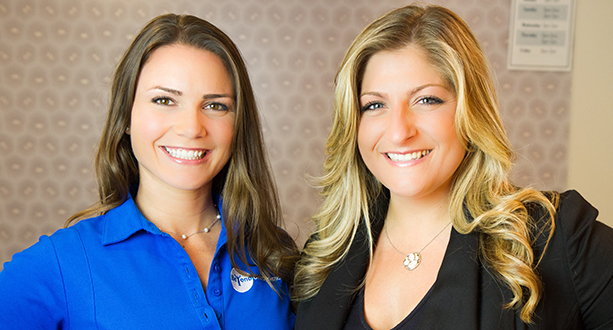 Dr. Heather Lash
As the owner of Beyond Chiropractic, Dr. Lash is a Chiropractor as well as a Certified Functional Medicine Practitioner. She is a Conshohocken native who enthusiastically started a wellness center in her hometown to serve the people of the greater Philadelphia area.
After graduating from Penn State University, she traveled to the sunshine state to complete chiropractic college at Palmer College of Chiropractic in Port Orange and then spent a few years practicing in Florida before coming home. She is married to the love of her life, Steve, and they have a son, Carter, a daughter, Josephine, and a boxer pup, Grizz!
Spending time volunteering her services in Vietnam, she worked with patients in hospitals and orphanages to help them achieve a better quality of life. She left her position as clinic director at Integrative Health of Orlando in Florida to open Beyond Chiropractic to help people of all ages and of all ailments from back pain to Type 2 Diabetes. Dr. Lash has been teaching seminars and classes on Type 2 Diabetes and Hypothyroidism as well as Continuing Education courses for massage therapists.
Dr. Lash is certified in Palmer Package, Kinesio-tape technique, Graston Technique, Activator Methods, Flexion Distraction, Webster Technique and Functional Medicine.
---
Dr. Zach Riecker
Dr. Riecker was born and raised in Upper Saddle River, New Jersey. He later attended Gettysburg College for his undergraduate Bachelor of Science degree in addition to playing Division III football. He then attended Palmer College of Chiropractic in Port Orange, Florida where he received his Doctorate of Chiropractic. While at Palmer College, Dr. Riecker was a member of a variety of clubs such as: Soft Tissue Club, Sacro-Occipital Technique (SOT) Club, and the Clinical Nutrition Club. He was also a Clinical Training Assistant and voted Most Outstanding Future Alumni by his peers. Following graduation, he returned up north to be closer to his friends and family where he currently resides in Philadelphia with his dog Jaxson.
Dr. Riecker has been trained in Diversified, Gonstead, Thompson, Activator, and Extremity techniques to provide personalized, patient specific care. Throughout his clinical experiences he has worked with D1 athletes and patients ranging from infancy to elderly. He is a firm believe that small changes can result in huge improves in his patients everyday lives.
---
Angellena Ward
Angellena grew up in the Conshohocken area and currently living locally.  On her down time she spends time biking along the Schuylkill River and travels when time allows.  While living in the city of brotherly love, Angellena has worked at a few of the hospitals, such as, Thomas Jefferson University Hospital and Hahnemann Hospital.  She graduated from Drexel University with a Bachelors of Science in Health Services Administration.  Immediately upon graduating, she began a career in health care management at a home care agency and left to work with the reputable Dr. Lash.
---
Recommended Practitioners:
Nicole Schillinger, RD, Certified Personal Trainer
Nicole completed all of the training, education, and licensing requirements necessary to practice in the states of New Jersey and Pennsylvania. She has worked as a clinical RD for over 10 years in managerial and directorial roles in hospitals, nursing homes and assisted living facilities. In her own words, "It is very gratifying to successfully educate patients with several disease states. I'm able to give them the tools to adjust their lifestyle, make healthier choices, follow an exercise regimen, and feel better about themselves." Nicole is also a certified personal trainer and group exercise trainer with many years of experience and proven results.